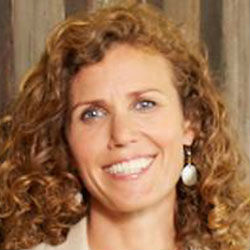 In this interview, Lynelle Cameron talks about the work of the Autodesk Foundation-and the relationship between sustainability, CSR and corporate philanthropy at Autodesk. She highlights the growing importance of sustainability in design and the company's commitment to bringing sustainability thinking into all its design work, and the development of Sustainability Workshop, an online learning platform developed to teach sustainable design. Lynelle also discusses the growing interest in sustainability and convergence across different industries –construction, design and engineering and manufacturing- in which Autodesk works-and the growing interest from investors in sustainability.
Lynelle is President & CEO of the Autodesk Foundation and Senior Director of Sustainability at Autodesk, Inc. – both initiatives aimed at investing in and supporting individuals who are designing solutions to solve today's most epic challenges. She has led the company in setting ambitious science-based greenhouse gas reduction targets, committing to 100% renewable energy and integrated reporting. Since Lynelle joined eight years ago, Autodesk has received numerous awards for sustainability leadership and innovation.
Lynelle brings over two decades of experience in both the nonprofit and private sectors and has led pioneering efforts in the pursuit of enabling 7 billion people to live well and live within the limits of the planet. She believes in the power of partnership between business and civil society and has served on numerous boards, including currently the Center for Environmental Health, Innovators International, and UC Berkeley's Center for Responsible Business.